The Management of Crisis
Keywords:
Management, crisis, enterprise.
Abstract
Many business leaders defines a time of crisis as a moment which completely hinders societyactivity which ultimately leads to bankruptcy they prefer the choice of resentment downturn and do notconsider it a key moment for the renewal ideas, ways of thinking, of policies and strategies adopted thatmobilize around new ambitions, new development projects, new sales models, new businesses, new marketsand do a crisis a moment of creation and innovation and collective revitalization.The purpose of this article is to study the various steps of the management of crisis and best managementpractices in times of crisis to be applied properly by the manager. Therefore, we would have to ask thefollowing question: How can we ride a situation of crisis and provide benchmarks based on bestmanagement practices?
References
Cutlip, Scott. M., Allen H. Center et Glen. M. Broom. Effective public relations, 8e éd. Upper Saddle River (N.J.):
Prentice Hall, 2000.
Lagadec, Patrick. La gestion des crises : outils de réflexion à l'usage des décideurs. Paris: McGraw-Hill, 326, 1991.
Maisonneuve, Danielle, Yves St-Amand et Jean-François Lamarche. Les relations publiques dans une société en
mouvance, 3e éd. Sainte-Foy: Presses de l'Université du Québec, 2003, pp.405.
Pauchant, Thierry C. Crisis management and narcissism. A kohutian perspective. Los Angeles. University of
Southern California, 1988.
Pearson, Christine. M. et Judith A. Clair. « Reframing crisis management ». The Academy of Management Review,
vol. 23, no 1 (janvier), 1998, pp. 59-76.
Roux-Dufort, Christophe. Gérer et décider en situation de crise : Outils de diagnostic de prévention et de décision.
Paris: Éditions Dunod, 2000, pp.229.
Sartre, Véronique. La communication de crise. Paris: Les éditions Démos, 2003, pp.156p.
Simone Eiken& Olivier Velin.Gestion de crise- la réponse de l'entreprise, EFE 2006.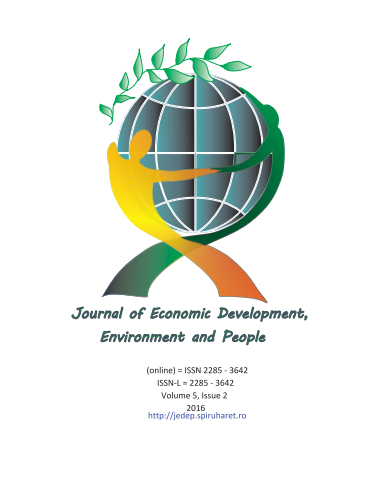 Additional Files
How to Cite
EP CHEDLI, M. K. (2016). The Management of Crisis. Journal of Economic Development, Environment and People, 5(2), 6–14. https://doi.org/10.26458/jedep.v5i2.494
License
Journal of Economic Development, Environment and People
by
Authors
is licensed under a
Creative Commons Attribution-NonCommercial-ShareAlike 4.0 International License
.
Based on a work at
http://ojs.spiruharet.ro/index.php/jedep/issue/archive
.