What if simulation for a Brazilian company regarding marketing budget
Keywords:
What-if, simulation, multidimensional, hypothetical, predict, business modelling, scenario, goal seek
Abstract
The article research is a case study regarding how to design the marketing budget for a small Brazilian company that started the activity one year ago. Taking into account the data that we gather, we decided to use What-if simulation. The case study is a simplified model representation of a company, adjusted according to the data that is released as target for the following year. In practice, the formulation of a scenario allows the construction of a hypothetical world that the analyst can see and navigate. 
References
[www1] http://g82.cz/dcm/ex_What-if_Simulations.html (accesed on 14.05.2016)
[www2]http://www.sciencedirect.com/science/article/pii/089571779090156H (accesed on 14.05.2016)
[www3]http://www.kinaxis.com/en/product/rapidresponse-supply-chain-software-capabilities/supply-chain-what-if-analysis/ (accesed on 14.05.2016)
[www4]http://help.bizagi.com/processmodeler/en/index.html?what_if_analysis.htm, (accesed on 14.05.2016)
[www5] https://pt.wikipedia.org/wiki/M%C3%A9todo_de_Monte_Carlo (accesed on 14.05.2016)
[Golfarelli, 2006] Golfarelli M., Rizzi S., and Proli A. Designing what-if analysis: towards a methodology. In Proceedings of the DOLAP. Arlington, VA, 2006, pp. 51–58.
[Lee, 2006] Lee C., Huang H.C., Liu B., and Xu Z. Development of timed color petri net simulation models for air cargo terminal operations. Comput. Ind. Eng., 51(1):102–110, 2006.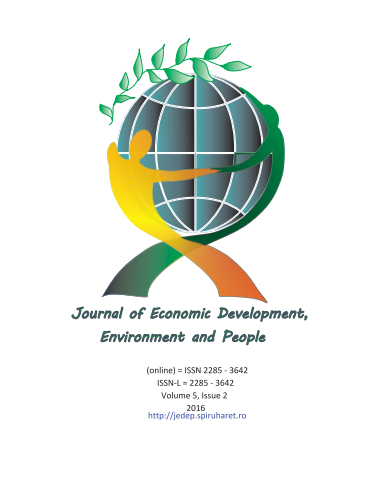 Additional Files
License
Journal of Economic Development, Environment and People
by
Authors
is licensed under a
Creative Commons Attribution-NonCommercial-ShareAlike 4.0 International License
.
Based on a work at
http://ojs.spiruharet.ro/index.php/jedep/issue/archive
.