Resources for Apitourism in Bulgaria
Keywords:
, apitourism – honey tourism, honey and bee products, resource base and attractions
Abstract
The report includes an analysis of the situation, trends and prospects of the resource base for the development of apitourism as an unconventional attractive and specialized type of supporting farmers through agricultural practices. The report presents the resource base (traditions, state, production and marketing of honey). For the aim of the analysis data has been used  from the National Statistics Institute, Ministry of Agriculture, Food beekeepers' associations, processors and traders of honey and bee products, the Ministry of Tourism and tourism industry organizations. The main purpose of the study is to assist companies and individuals in the field of agribusiness and apitourism for the realization of bee products and services.
References
Current positive effects on pollination - http://m.greenpeace.org/.
Decree № 26 from 14.10. 2010 for specific requirements for direct supply of small quantities of raw materials and foodstuffs of animal origin Prom. SG. no. 84 / 26.10.2010.
Levkov, K., Alternative forms of tourism. Artgraf, S., 2013.
Lyubenov, L., Hristakov, I. (2014). Markets and implementation of organic bee products. Scientific works of the University of Rousse, 2014, Volume 53, series 5.1., p. 50-55.
Ministry of agriculture and food of the Republic of Bulgaria: http://www.mzh.government.bg/.
Ministry of Tourism of the Republic of Bulgaria: http://www.tourism.government.bg/.
National Apiculture Programme 2014-2016: http://www.dfz.bg/bg/selskostopanski-pazarni-mehanizmi/meso-i-pchelarstvo/-2014---2016/.
National Beekeeping and Breeding Association: http://www.nrap-bg.org/main.php/.
Regal: http://www.regal.bg, 2014.
REPORT FROM THE COMMISSION TO THE COUNCIL AND THE EUROPEAN PARLIAMENT on the implementation of Articles 105 et seq of Council Regulation (EC) No 1234/2007 on measures improving the general conditions for the production and marketing of apiculture products SEC(2010)655: http://eur-lex.europa.eu/LexUriServ/LexUriServ.do?uri=COM:2010:0267:FIN:EN:PDF.
Stavrov, S. Porodi, rasi, pcheli: http://pchelari.com/forum/archive/index.php?t-140.html/.
The platform for EU Interparliamentary Exchange: http://www.ipex.eu/IPEXL-WEB/.
Tourism Law of the Republic of Bulgaria /Zakon za turizma/: http://www.tourism.government.bg/bg/kategorii/zakoni/zakon-za-turizma/.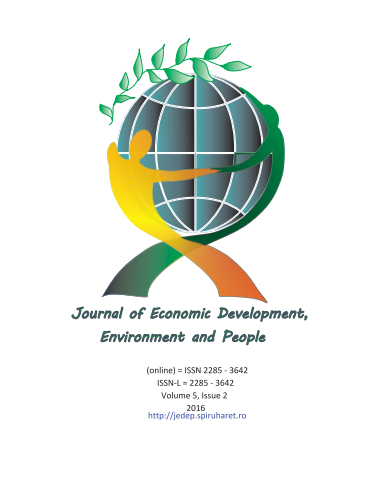 Additional Files
License
Journal of Economic Development, Environment and People
by
Authors
is licensed under a
Creative Commons Attribution-NonCommercial-ShareAlike 4.0 International License
.
Based on a work at
http://ojs.spiruharet.ro/index.php/jedep/issue/archive
.