THEORIES REGARDING THE ROLE OF THE GROWTH POLES IN THE EUROPEAN ECONOMIC INTEGRATION
Keywords:
Growth poles, economics, growth poles, economic integration, multi-polarity, regional integration
Abstract
The specialized literature stressed very little or not at all the role of the growth poles in the economic integration, although the development of the national economies depend on connecting the major urban centers in the regional economic system, continental and global levels. Conversely, integration and globalization of the economic, socio-political, cultural and the transition to a knowledge economy seem to be major factors in the transformation and restructuring of the growth poles and the urban systems dependent on them.
References
Adams-Kane, J. & Lim, J. J., 2011. Growth Poles and Multipolarity, in World Bank in Development Economics, Policy Research Working Papers
Aldensi J., Boland P. (eds.), 1996. Regional Development Strategies: A European Perspective, Jessica Langley Eds., London
Amerenne, Schoumaker, 1996. La localisation des industries, Nathan Press, Paris
* * * 2014. Anuarul statistic al României 1990-2013, National Institute of Statistics, Bucharest,
Perroux, F., 1982. Dialogue des monopoles et des nations: équilibre ou dynamique des unités actives? Grenoble, Presses Universitaires de Grenoble
Pop, Napoleon; Fugaru, Amalia and Ioan Franc, Valeriu, 2010. Despre criză fără mânie și cu discernământ, Bucharest, Expert Publishing House
Proulx, M. U., 2001. La tectonique des territoires québécois, Québec, Centre Québécois de Recherche et de Développement des Territoires,
Vanhove, N., 1999. Regional Policy: A European Approach, third edition, Asgate,
www.pic.mg
www.worldbank.org/gdh2011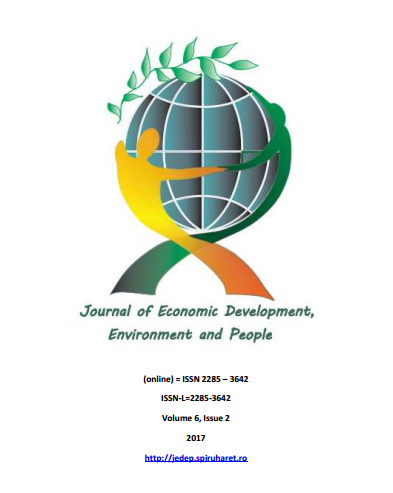 License
Journal of Economic Development, Environment and People
by
Authors
is licensed under a
Creative Commons Attribution-NonCommercial-ShareAlike 4.0 International License
.
Based on a work at
http://ojs.spiruharet.ro/index.php/jedep/issue/archive
.