FACTORS THAT POTENTIALLY AFFECT THE FINANCIAL SUSTAINABILITY OF THE PENSION SYSTEM IN ROMANIA
Keywords:
pension systems, ageing, financial sustainability
Abstract
In Romania, the State Social Security Budget spending exceeds the revenues, and this situation leads to a growing deficit of the public budget. This evolution is the result of a complex of factors, more or less difficult to be managed, which we analyze in this article. The phenomenon of ageing has a significant role in increasing the pressure on the social protection systems, in general, and on the pension system, in particular. Also, the labour market related factors and the economic factors have an important impact on the sustainability of the pension system. The design of the pension system is equally important.
References
A. G.Grech. Assessing the sustainability of pension reforms in Europe, 2010. Available online at http://sticerd.lse.ac.uk/dps/case/cp/CASEpaper140.pdf
B. Mattil. Pension Systems: sustainability and distributional effects in Germany and The United Kingdom, Springer Science & Business, 2006.
F.Schneider, K. Raczkowski, B.Mroz. Shadow Economy and tax evasion in the EU. Journal of Money Laundering Control, Vol. 18(1), 2015, 34-51.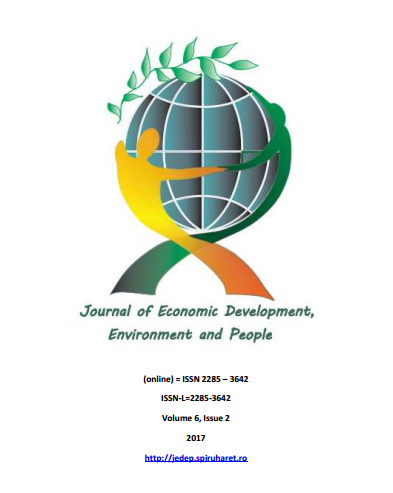 License
Journal of Economic Development, Environment and People
by
Authors
is licensed under a
Creative Commons Attribution-NonCommercial-ShareAlike 4.0 International License
.
Based on a work at
http://ojs.spiruharet.ro/index.php/jedep/issue/archive
.